Confident Allyship: Bystander Intervention 2.0
Registration for this event has passed
NAAAP's Self Care and Wellness will host a Bystander Intervention 2.0 (Conflict De-escalation) training by Hollaback, for one hour.
This will be followed by NAAAP's Self Care and Wellness team and Hollaback facilitating a discussion of personal reflections on the growing wave of anti-Asian racist incidents and the tools and concepts of the Hollaback training.
The event is free to all members of NAAAP and our corporate sponsors.
Note: Conflict de-escalation is the second level (more advanced) curriculum that Hollaback teaches, and appropriately addresses personal action as opposed to bystander action.
Whether or not you can attend the event, we encourage you to consider making a donation (minimum $5) to benefit StopAAPIHate.org , which is documenting reports of Asian hate incidents.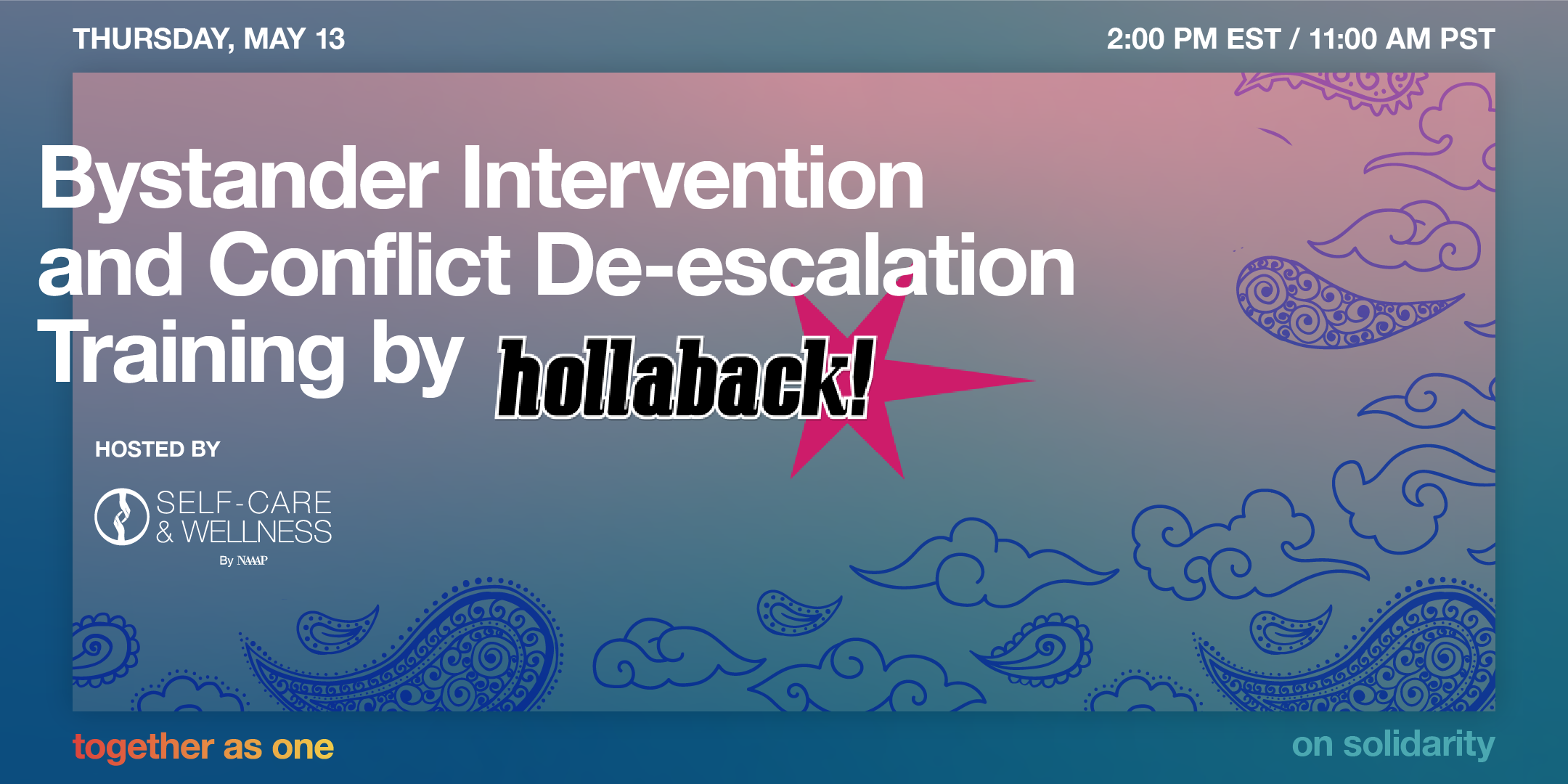 ###
NAAAP San Jose (https://sanjose.naaap.org) cultivates and empowers Silicon Valley's Asian and Pacific Islander (API) leaders through professional development, community service, and networking events featuring thoughtfully curated programming that reflects the Silicon Valley's unique business and cultural needs.

NAAAP is a non-profit organization that provides APIs with resources that will advance their careers and help them become great leaders and valuable employees. Currently, there are NAAAP chapters in major cities across the United States, Canada, and China.

Please contact us at [email protected] today to learn how you can develop new business skills and make new contacts. We Build Leaders!