ERGs Driving Change: Data, Trends and Leadership
Register Now!
Or paste this link in your browser's address bar: http://www.naaap.org/programs/employee-resource-groups/2019-erg-leadership-symposium/
What is 2019 ERG Leadership Symposium?
Approaching its 5th year, the NAAAP ERG Leadership Symposium is the must-attend event for ERG leaders. Executives, ERG leaders and members as well as engaged employees from across the country have participated in regional events such as this. The Symposium offers top-notch speakers, programming and takeaways tailored to professionals and companies motivated to make a difference in the diversity, inclusion and intersectionality space in the industries they lead. At 2019 ERG Leadership Symposium, You'll Experience…
One-day packed agenda with relevant takeaways
Dynamic speakers from the ERG space and beyond
Unprecedented networking with other ERG leaders
Delicious local cuisine as well as modern outdoor reception
This one-day summit will feature executive keynotes, panel discussions and best practice takeaways with a networking reception to end the day.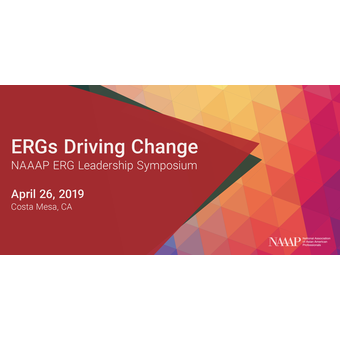 Experian 475 Anton Blvd, Costa Mesa, CA 92626