Hike Mission Peak: NAAAPSJ Wellness Event
Hike Mission Peak with NAAAP San Jose for some exercise and networking! Share your business cards and practice your networking skills while enjoying a gradual ascent to the peak. After the hike, we'll grab lunch at Green Champa Garden. https://www.yelp.com/biz/green-champa-garden-fremont
The Peak Trail from Ohlone College is an enjoyable hike to the summit that passes a horse corral and through shaded woodlands and open grasslands. This trail is part of the Bay Area Ridge Trail, a planned 550+-mile multi-use trail (currently over 330 miles are complete) along the hill and mountain ridgelines ringing the San Francisco Bay Area. The college charges a $4 parking fee Monday through Saturday when school is in session. Parking is free on holidays, after 5 p.m. on Saturdays, and on Sundays. Parking lot vending machines take cash or credit cards. See the Ohlone College parking information webpage to confirm fee information. https://www.ebparks.org/parks/mission/default.htm
A signed waiver is required to participate in this event. Please complete and bring with you.
###
NAAAP San Jose (https://sanjose.naaap.org) cultivates and empowers Silicon Valley's Asian and Pacific Islander (API) leaders through professional development, community service, and networking events featuring thoughtfully curated programming that reflects the Silicon Valley's unique business and cultural needs.

NAAAP is a non-profit organization that provides APIs with resources that will advance their careers and help them become great leaders and valuable employees. Currently, there are NAAAP chapters in major cities across the United States, Canada, and China.

Please contact us at hellosanjose@naaap.org today to learn how you can develop new business skills and make new contacts. We Build Leaders!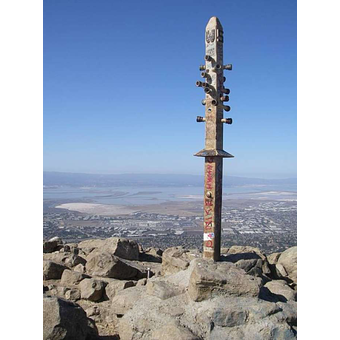 43600 Mission Blvd, Fremont, CA 94539, USA