Hump Day Networking Dinner: July
Good food and great conversation...must be another NAAAP San Jose Hump Day Networking Dinner! For July, join us at INDO Restaurant and Lounge in Palo Alto.
INDO is a new restaurant in Palo Alto California, located on El Camino and Lambert Ave. Their culinary concept is aimed at introducing some traditional Indonesian dishes along with other entrees showcasing Executive Chef Tommy's interpretation of Indonesian flavor profiles. Come join us for a unique dinning experience that is setting a new standard of hospitality for casual fine dinning scenes in the San Francisco Bay Area.
Bring your business cards and your appetite!
###
NAAAP San Jose (https://sanjose.naaap.org) cultivates and empowers Silicon Valley's Asian and Pacific Islander (API) leaders through professional development, community service, and networking events featuring thoughtfully curated programming that reflects the Silicon Valley's unique business and cultural needs.

NAAAP is a non-profit organization that provides APIs with resources that will advance their careers and help them become great leaders and valuable employees. Currently, there are NAAAP chapters in major cities across the United States, Canada, and China.

Please contact us at hellosanjose@naaap.org today to learn how you can develop new business skills and make new contacts. We Build Leaders!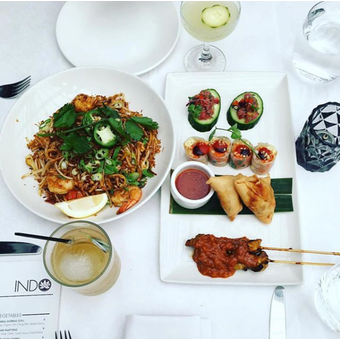 3295 El Camino Real, Palo Alto, CA 94306, USA