Stand Together: The Asian North American Experience
Registration for this event has passed
What does it actually mean to identify as Asian American or Asian Canadian in 2021. According to activists and academics, these terms were originally radical labels of self-determination and an interconnected history of immigration. It was also an identity that was chosen, not one that was given. With the fast growing and diversification of a multiracial Asian community come new questions about what it means to be Asian in North America, how to belong, and which issues to advocate for.
In the wake of pandemic induced hate incidents targeted at Asians and most recently extreme gun violence against six Asian females in Atlanta, Asians are reminded of the complexities of what it means to be racialized in the US and Canada. Despite having many generations of Asian Americans and Asian Canadians having made invaluable contributions be they political, economic, scientific, arts, culture and community, Asian heritage and its panethnic identity, is an ongoing work in progress that must include advancing social justice and dispelling the model minority myth. Join us for a meaningful conversation with an accomplished community panel bringing us together to build awareness, understanding and set the tone for the future.
Organized by NAAAP Toronto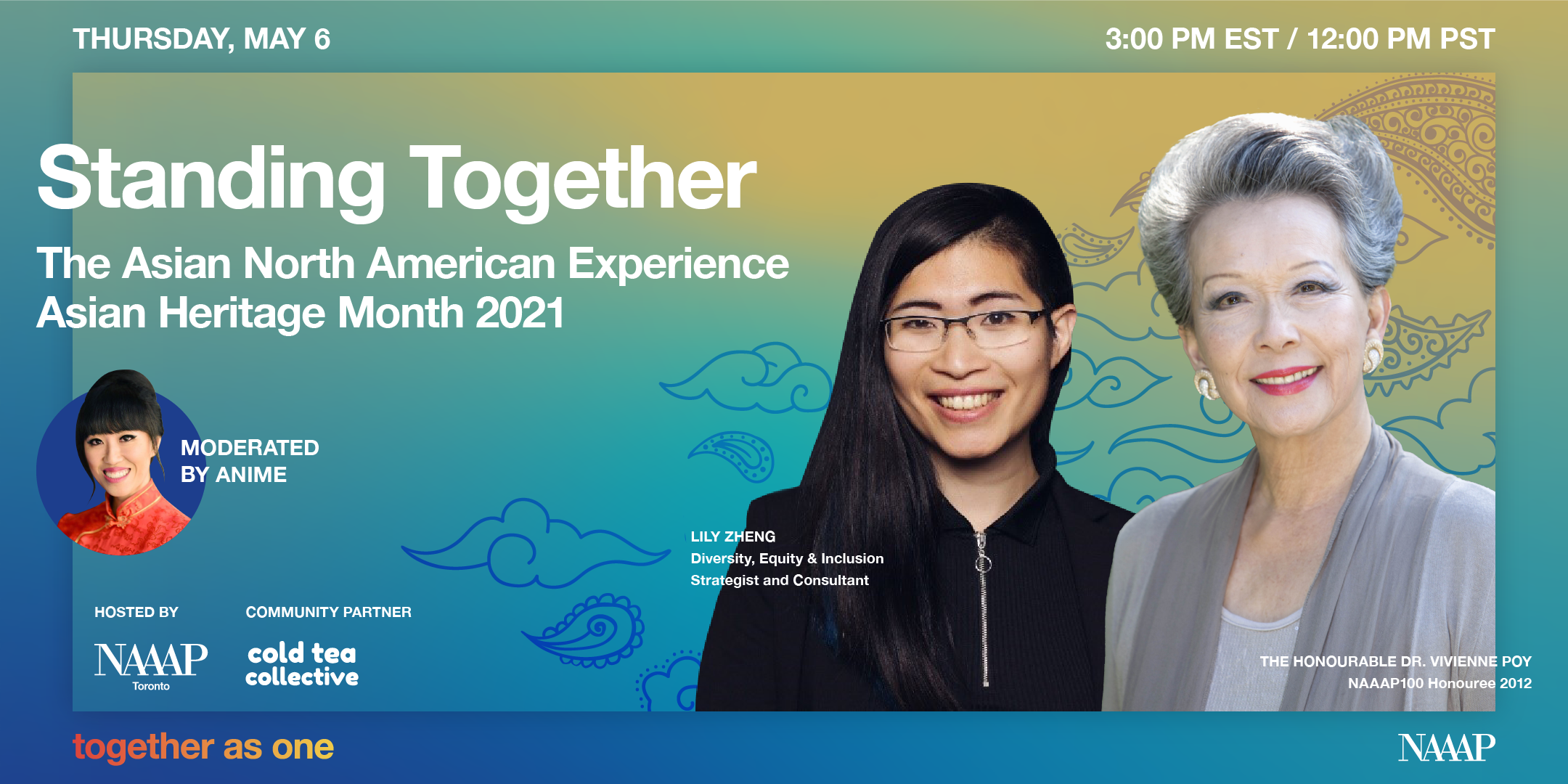 ###
NAAAP San Jose (https://sanjose.naaap.org) cultivates and empowers Silicon Valley's Asian and Pacific Islander (API) leaders through professional development, community service, and networking events featuring thoughtfully curated programming that reflects the Silicon Valley's unique business and cultural needs.

NAAAP is a non-profit organization that provides APIs with resources that will advance their careers and help them become great leaders and valuable employees. Currently, there are NAAAP chapters in major cities across the United States, Canada, and China.

Please contact us at [email protected] today to learn how you can develop new business skills and make new contacts. We Build Leaders!