The Unconventional Leader: NAAAP Leadership Convention 2019
Registration for this event has passed
The Leadership Convention, presented by NAAAP, is for those who want to push the boundaries of what it means to lead. People from all professional and cultural backgrounds are welcome to come connect with and be inspired by unconventional leaders, visionaries, and disruptors. The three-day convention begins with the ERG Summit on Thursday, August 22, 2019, continues with speakers and workshops on August 23 and 24, and concludes with the Gala and NAAAP 100 & Inspire Awards presented by United Airlines on August 24. There will also be a Diversity Career Fair on August 23 that is free and open to the public regardless of membership and cultural background.
The NAAAP Kansas City chapter will be co-hosting the 2019 Convention, ERG Summit, and Diversity Career Fair at the Westin Crown Center located in the heart of beautiful Kansas City.
Be sure to list NAAAP San Jose as your home chapter!
###
NAAAP San Jose (https://sanjose.naaap.org) cultivates and empowers Silicon Valley's Asian and Pacific Islander (API) leaders through professional development, community service, and networking events featuring thoughtfully curated programming that reflects the Silicon Valley's unique business and cultural needs.

NAAAP is a non-profit organization that provides APIs with resources that will advance their careers and help them become great leaders and valuable employees. Currently, there are NAAAP chapters in major cities across the United States, Canada, and China.

Please contact us at hellosanjose@naaap.org today to learn how you can develop new business skills and make new contacts. We Build Leaders!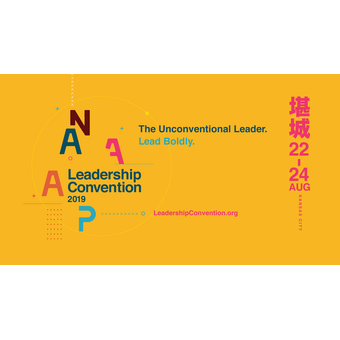 Westin Kansas City at Crown Center, Kansas City, MO