AAPI Heritage Month: Dangdut Tone Dance Workshop
This is a NAAAP member virtual event and all are welcome to join within the same household- This is a very family friendly Saturday event!
Join us for a family fun dance class workshop!
In celebration of AAPI Heritage month and as part of our Be F.I.T. series we are hosting an

AAPI-themed

Dangdut Tone Dance

Workshop with

Saung

Budaya Dance

!
Get your virtual tickets now, space is limited. Come dance with us!
Proceeds support Saung Budaya Dance
About the event:
Saung Budaya Dance is excited to introduce Indonesian dances and lead a Dangdut Tone Dance Workshop to NAAAP SJ members on May 15th at 10am PT. We will take you on a journey across the archipelagos and showcase Indonesian culture through traditional dance and its transformation to dance fitness based on the folk music of Dangdut. The workshop will conclude with a 45 minute high impact dancercise where members will have the opportunity to work out their abs, arms, hips, and body. We look forward to welcoming you then!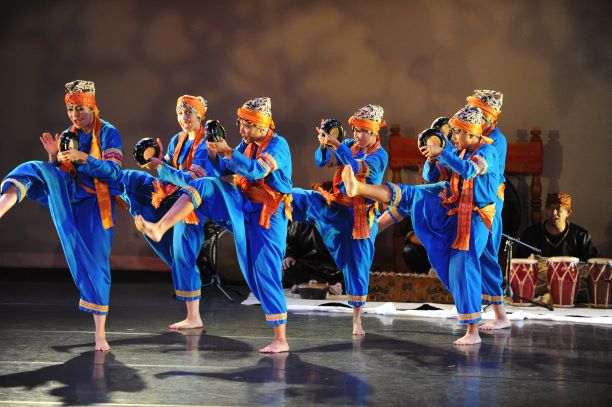 About Saung Budaya Dance:
Founded in 2006 by Amalia Suryani, a former member of University of Indonesia's dance league "Liga Tari Krida Budaya" Saung Budaya has played an active role in promoting Indonesian culture through music and dance in the greater NY area. Saung Budaya comprises of Indonesian diasporas, students and young professionals alike, studying the various dances across the archipelago.
Members of Saung Budaya have performed in several prestigious events such as the opening Parade of Nations at the NYC Marathon and the Inside/Out Dance Festival at Jacob's Pillow. Saung Budaya has also provided dance workshops and exhibitions to the non Indonesian-American community through venues such as the Children's Museum of Manhattan, the American Museum of Natural History, Asia Society and Lincoln Center.
Would you like to learn more about Indonesian dance before the event?
More info here . Contact them directly by emailing them here.
###
NAAAP San Jose (https://sanjose.naaap.org) cultivates and empowers Silicon Valley's Asian and Pacific Islander (API) leaders through professional development, community service, and networking events featuring thoughtfully curated programming that reflects the Silicon Valley's unique business and cultural needs.

NAAAP is a non-profit organization that provides APIs with resources that will advance their careers and help them become great leaders and valuable employees. Currently, there are NAAAP chapters in major cities across the United States, Canada, and China.

Please contact us at [email protected] today to learn how you can develop new business skills and make new contacts. We Build Leaders!