BeFIT Sunday: Hike and Brunch
Leisurely hike along the California Coastal Trail followed by brunch at Mavericks Creperie
A NAAAP San Jose BeFIT wellness event
Let's get the year started with a BeFIT Sunday Hike and Brunch! We'll meet at the end of Redondo Beach Rd. From there heading south, the Pacific Ocean is on your right and the equestrian trail on your left. Beyond this horse trail are open, green fields. The trail hugs the bluff's edge here. As you head south, you see a landscape of wind-sculpted trees. It is typically windy along the bluff, so be sure to bring a jacket for this leg of the trail.

The paved rail-trail officially ends about 1 mile in. In the Wavecrest Open Space the trail surface switches to narrow dirt track. You can continue walking south along the cliff's edge on the path through the open space to the Ritz-Carlton.
https://www.alltrails.com/trail/us/california/half-moon-bay-coastal-trail--2
After our hike, we'll meet at Mavericks Creperie 146 San Mateo Rd Half Moon Bay, CA 94019 https://maverickscreperie.com/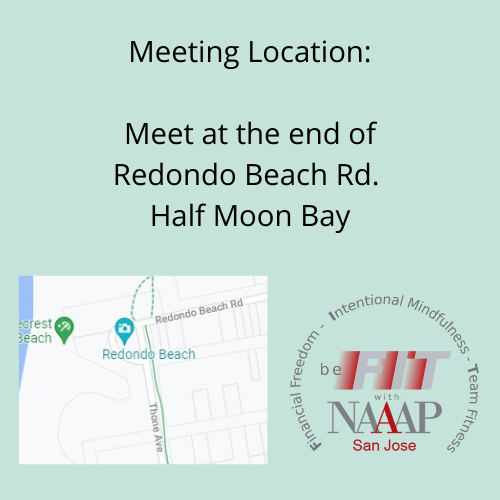 ###
NAAAP San Jose (https://sanjose.naaap.org) cultivates and empowers Silicon Valley's Asian and Pacific Islander (API) leaders through professional development, community service, and networking events featuring thoughtfully curated programming that reflects the Silicon Valley's unique business and cultural needs.

NAAAP is a non-profit organization that provides APIs with resources that will advance their careers and help them become great leaders and valuable employees. Currently, there are NAAAP chapters in major cities across the United States, Canada, and China.

Please contact us at [email protected] today to learn how you can develop new business skills and make new contacts. We Build Leaders!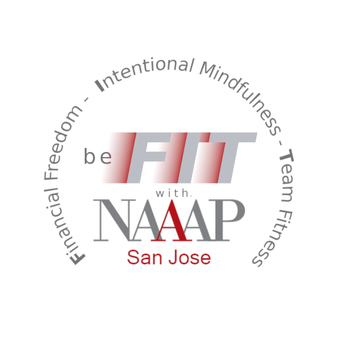 Redondo Beach, Half Moon Bay, CA 94019, USA