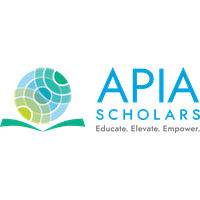 The APIA Scholars 2021-2022 Scholarship Read Application is now open!
In an age of unprecedented Asian hate, we could use your help to provide Asian and Pacific Islander American students a chance at financing their educational endeavors. Scholarship readers help fulfill our mission in making a difference in the lives of APIA students.
Readers are required to either possess an undergraduate degree and/or at least 7 years of work experience.

Readers are also required to commit to a minimum of 20 applications and will be able to commit to more in increments of twenty applications and a maximum of 200 per reader.

Potential readers can complete a Reader sign-up form at https://apply.mykaleidoscope.com/scholarships/apiareaders
The read period for the APIA scholarship is from February 4th to March 11th, 2022 (this has been recently updated).
APIA Scholars is the nation's largest non-profit organization devoted to providing greater access for APIA students to higher education. Readers will have access to a secure website to review scholarship applications at a time that is most convenient for you during the read period. If you know others who might be interested in volunteering, we encourage you to share this email with them. Any questions about the Read process or about APIA Scholars can be sent to the Scholarships Team at [email protected].
---