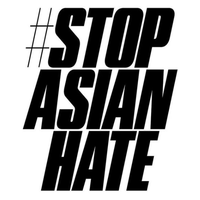 Anti-Asian Hate
Like so many in our community, we are speechless. We are experiencing so many emotions that need to be recognized but we also can't let them overwhelm us. During this time of turmoil, hold your loved ones close, check in on friends, and don't forget to take care of yourself. Please consider attending the free workshop below.
Anti-Racism & Mental Wellness Workshop:
Turning off the Gaslights and Illuminating Brave Spaces
Registration link for this free event is available at: http://bit.ly/STOPPINGHATE
The experience of race and ethnicity in the U.S. are often invalidated and gaslighted. To understand the landscape of intersectionality, and especially race and "othering", is to understand the dynamics of antagonism, including manipulation, deceit, callousness, hostility and attention seeking, and most pointedly, gaslighting. Gaslighting is the denial of the reality of another individual, but it can and does occur at an institutional and societal level. The denial of the experience of entire groups, which contributes to a sense of destabilization, confusion, and frustration in those most marginalized, also maintains the status quo and inhibits discourse and change.
Understanding the architecture of gaslighting is an important first step to having more meaningful conversations about race and subsequent institutional and societal change. This means an understanding of cognitive dissonance and how we reflexively justify these uncomfortable truths about race and racism. In this workshop, we will explore techniques including non-defensively bearing witness, fostering brave spaces, getting comfortable with discomfort, and accountability. We will take on the possibility that viewing our challenges in understanding diversity, equity and inclusion, as well as difficult discourses about race, ethnicity and intersectionality through a lens of narcissism, may provide a useful context to conceptualize the resistance to these conversations and innovative ways to foster them, and reflect on ourselves and our relationships.
Dr. Ramani Durvasula is a licensed clinical psychologist in Los Angeles, CA and Professor of Psychology at California State University, Los Angeles, and the Founder and CEO of LUNA Education, Training & Consulting, a company that offers a range of programs focused on educating survivors, clinicians, coaches and businesses on the impacts of narcissism on health, wellness and functioning. Her work has been featured at SxSW, TEDx, the Red Table Talk, the Today Show, Oxygen, Investigation Discovery, and she is a featured expert on the digital media mental health platform MedCircle. Dr. Durvasula is an honest, authentic, and brutally honest voice on the struggles raised by narcissism in the US and globally.
Pan-Asian American Community House (PAACH) in partnership with Penn Global and South Asia Society (SAS) is providing this workshop for the community. The program is affiliated with the Stopping the Hate and Starting to Heal: Living With and Through the COVID-19 Pandemic Series that was setup by the Penn Task Force on Supporting Asian and Asian American Students and Scholars at Penn (TAASS).
---